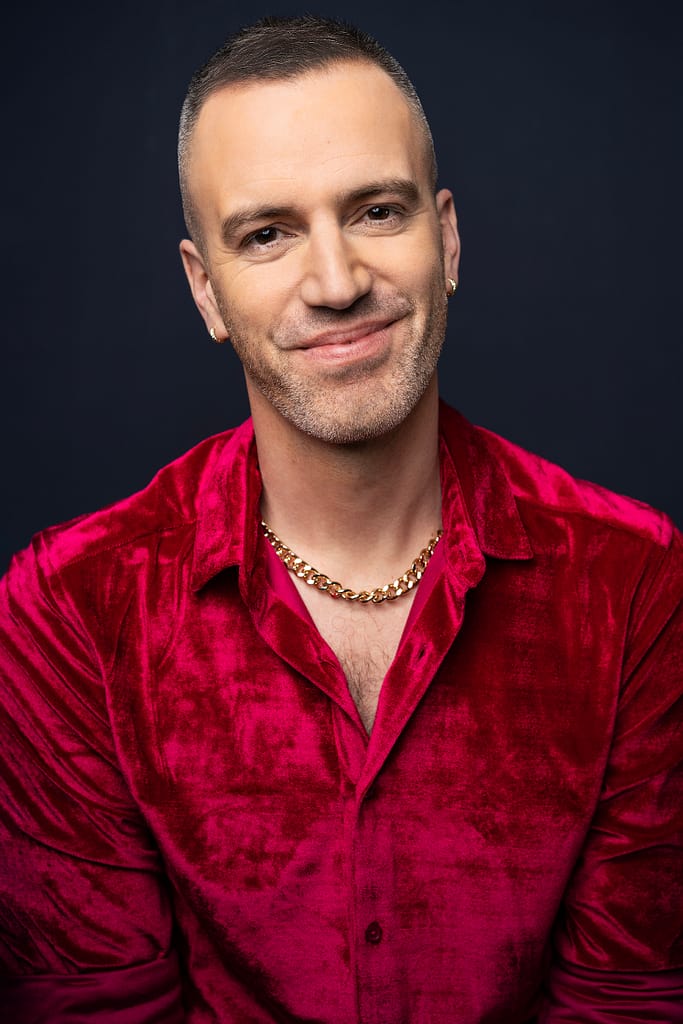 RICHARD CARROLL
Richard Carroll is a director, writer and producer based in Sydney. He directed an acclaimed production of Calamity Jane at Hayes Theatre Co in 2017 starring Virginia Gay, which toured to five cities in 2018-19 including a mainstage season at Belvoir and a 5-week commercial run at Melbourne's Comedy Theatre.  He won a Sydney Theatre Award for Best Production of an Independent Musical, and was nominated for Best Director of a Musical for Calamity Jane.
Richard's other directing work at Hayes Theatre Co includes Godspell, Monty Python's Spamalot (followed by an Australian tour), Side Show, and Gypsy.
His production of Once debuted at Darlinghurst Theatre Company in 2019, and transferred to Merrigong Theatre Co and Black Swan State Theatre Co, as well as return seasons at DTC in 2021 and 2022. He directed a new production of Rodgers & Hammerstein's Oklahoma! for Black Swan State Theatre Co, and The Boy, George, a one-person show starring comedian Joel Creasey. He co-directed the new Australian work The Boomkak Panto for Belvoir, and An Act of God for Darlinghurst Theatre Co, starring Mitchell Butel.
Richard is co-creator and director of Every Musical Ever, which debuted at the Adelaide Cabaret Festival and The Art House Wyong in 2022; and The Show Goes On starring Bernadette Robinson, which ran at Sydney Opera House and Arts Centre Melbourne. For Neglected Musicals, he has directed presentations of Mame and Meet Me in St Louis, as well as the first incarnation of his Calamity Jane.
Other directing work includes Rewired for Sydney Festival & Hayes Theatre Co, A Night at the Speakeasy for Sydney Symphony Orchestra, and opening night variety gala concerts for Adelaide Cabaret Festival and The Art House. Richard's cabaret work includes: Everybody Loves Lucy (co-writer); Dahlesque (co-writer); ¡Hispanic Attack! (writer/director, national tour); and Don't Bother To Knock (co-writer/director, Hayes/Adelaide Cabaret Festival).
VICTORIA FALCONER
Victoria Falconer is a cross-disciplinary performer, multi-instrumentalist, composer/arranger and musical director of Filipina-English heritage. Victoria was named one of the 40 Under 40 Most Influential Asian-Australians for 2022, awarded for leadership in the Arts & Culture sector.
2022 projects include the debut of her original work And Then You Go (The Vali Myers Project) at Adelaide Cabaret Festival 2022 after receiving the prestigious Frank Ford Commission; co-creating and hosting Smashed: The Brunch Party; performing in The Boy Who Talked To Dogs (Slingsby Theatre & State Theatre South Australia); and musical direction on Lizzie (Hayes Theatre Co./Sydney Festival), LEAP (Riverside Parramatta/touring) and M'ap Boulé (Utp) along with the third return season of Once (Darlinghurst Theatre Company/Black Swan State Theatre).
Victoria is co-creator & performer with acclaimed feminist firebrands Fringe Wives Club, whose debut Glittery Clittery was presented at Southbank Centre, Soho Theatre (London), Griffin Theatre (Sydney), Darwin Festival, Bats Theatre (Wellington) and Edinburgh Fringe, receiving Spirit of the Fringe Award in 2018.
She was nominated for best musical direction at Sydney Theatre Awards (Once) and Green Room Awards (Glittergrass, Malthouse Theatre) in 2019, and has twice won the Best Cabaret Artist Award at Adelaide Fringe (2018 & 2011). Previous musical direction credits include Insane Animals (HOME Manchester), Courtney Act's Under The Covers (Underbelly, London) Unroyal Variety (Hackney Empire), Sasquatch The Opera (Summerhall, Edinburgh) and a queer reimagining of Oklahoma! (Black Swan State Theatre Company).
Victoria is a founding member of The People of Cabaret, an initiative formed to amplify and advocate for independent performing artists who identify as Indigenous and/or Bla(c)k and/or People of Colour. They have produced shows for Sydney Festival and Melbourne Fringe, winning Spirit of the Fringe 2020 and a Green Room Award for Best Cabaret Ensemble 2021. Victoria leads the Mentorship Program, empowering and encouraging IBPOC artists across the country.