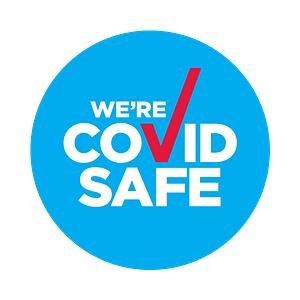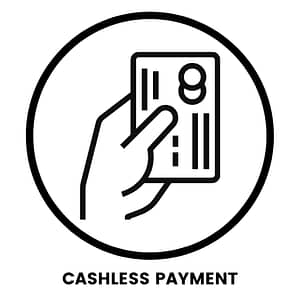 By purchasing a ticket, you agree to follow our safety measures and any associated direction from Hayes staff. Please note the venue will now only accept contactless payment and cloaking services have been suspended. Please refrain from bringing bulky items to the theatre.
Tickets are generally non-refundable due to change of mind or illness. If you are very unwell – Where available, tickets may be exchanged once to a performance, no later than 48 hours prior to the booked performance. Exchanges to performances of a higher value will incur an upgrade fee. Exchanges will be subject to a $5.00 exchange fee.
Exchanges are not possible within 48 hours of the performance.
If a performance is cancelled or rescheduled, ticket holders will be provided with the following options:
Exchange your tickets to a new date
Receive a Credit note for an alternative Hayes Theatre Co show
Donate all or part of your ticket to Hayes Theatre Co
Obtain a refund
Please note – in accordance with the LPA, patrons have four (4) weeks from cancellation of the performance to request a refund. After this point they will automatically receive a credit.
For further details on our current ticketing policies, please visit our Booking Information and Terms & Conditions of Sale pages.
FACE MASKS ARE STRONGLY RECOMMENDED IN THE THEATRE
For the safety of our performers and patrons, face masks are strongly recommended to be worn by patrons in the theatre.
IF YOU ARE ABLE, CONSIDER DRIVING TO THE VENUE
There is limited street parking available in the streets surrounding the theatre. We also offer a $15 flat rate for the Secure Parking Station on Ward Avenue, just bring your ticket to be validated at the theatre.
ONCE YOU HAVE ARRIVED AT THE THEATRE, PLEASE SANITISE YOUR HANDS
Hand sanitisers have been placed around the venue for your convenience. We strongly recommend you wash or sanitise your hands at regular intervals throughout your visit.
ENJOY A DRINK OR SNACK FROM THE BAR
Hayes is now cashless and can only accept payment at the bar and box office via credit/debit card and contactless payment. Please contact us if you'd like to purchase drinks vouchers as an alternative.
HAVE YOUR TICKET READY
To lower the risk to our community, all tickets will now be sent via email. Please avoid printing them out, simply show your email/ticket confirmation on your phone and the staff will check your tickets when you arrive at the venue.
AND ENJOY THE SHOW!
---

OUR COVID SAFE PROMISE
We have introduced a new cleaning regime, which includes thorough cleaning and disinfecting all areas prior to audiences arriving, regular cleaning and disinfecting high touch surfaces and staff will spot clean tables and benches after each group. We will also have a dedicated COVID Safety Marshall at each performance, to ensure your comfort and safety.