CONCESSIONS

Where concessions are offered these apply to Seniors, Pensioners, Students and MEAA members. Not all productions or performances will have concession price tickets available.

GIFT VOUCHERS

Gift vouchers may be purchased over the phone or online and are valid for 3 years from the date of purchase. Vouchers may not be redeemed for cash and must be used prior to the expiration date. Click HERE to book online.

TRANSACTION FEES

All bookings are subject to a transaction fee of $5.00. This includes online, phone and in person bookings.

REFUNDS

Tickets cannot be refunded after purchase except as provided for in the Live Performance Association code of ticketing practice. A copy of the code can be viewed HERE

TICKET RESALES

TICKET EXCHANGES

Where available, tickets may be exchanged once to a performance, no later than 48 hours prior to the booked performance.

Exchanges to performances of a higher value will incur an upgrade fee. Exchanges will be subject to a $5.00 exchange fee.

Exchanges are not possible within 48 hours of the performance.

GROUP BOOKINGS

Group bookings of more than 8 people may be entitled to further discounts (see Prices on show pages). Group bookings can be purchased online or over the phone.

ACCESSIBILITY

A limited number of accessible seats are available in the front row of the theatre. These can be purchased via phone or through our website by clicking the 'Book a Wheelchair or Companion Ticket' button that appears on every booking page (subject to availability).
For further information on accessibility at the theatre please click here.

THE THEATRE

The auditorium is accessed via a single door from the theatre foyer with 12 steps from the foyer to the back of the auditorium. The theatre seats 111 people in rows A – H with seats numbered 1-15 and a central aisle between seats 8 and 9. There are no viewing obstructions anywhere within the auditorium and all seats are priced at the same reserve. Rows G and H are slightly raised to provide for better sightlines over the rows in front. Foot rests are provided for your comfort in these rows.

FOYER AND BAR

Hayes Theatre Co has an in-house bar and foyer for our patrons to enjoy before, during and after the show.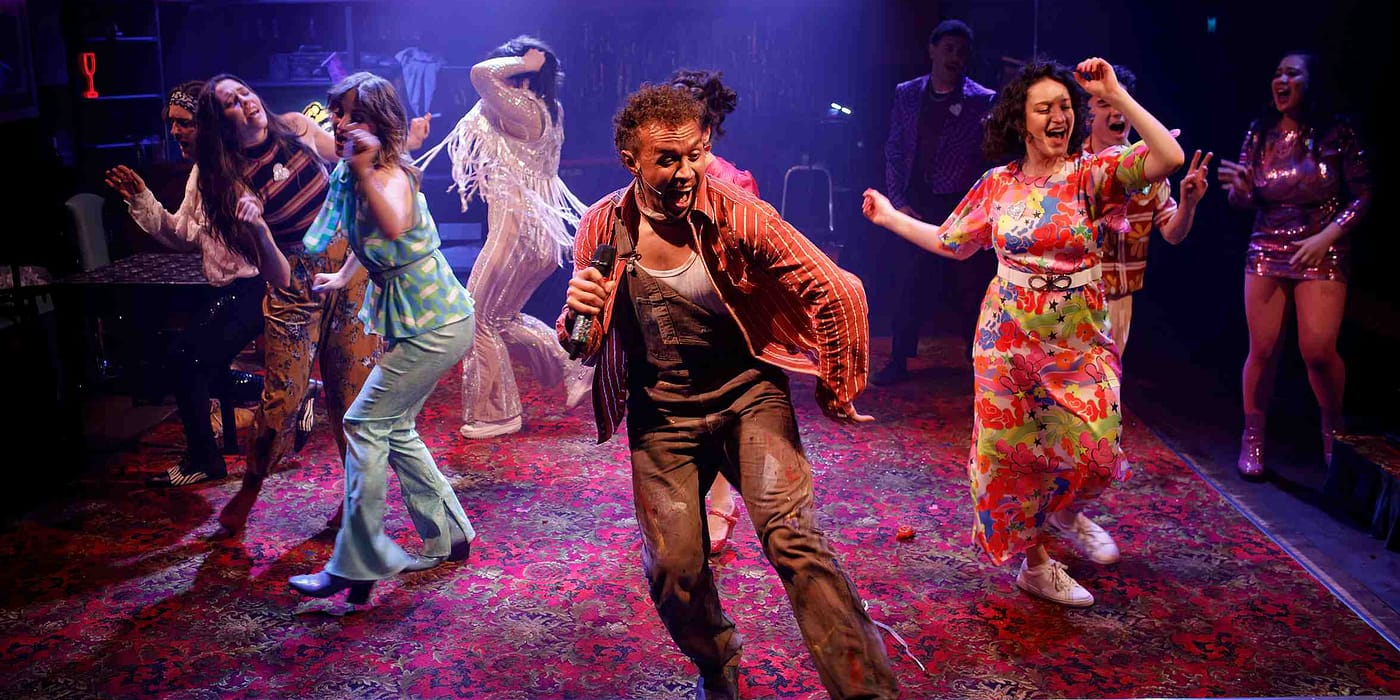 Godspell (2022) Photography by Phil Erbacher