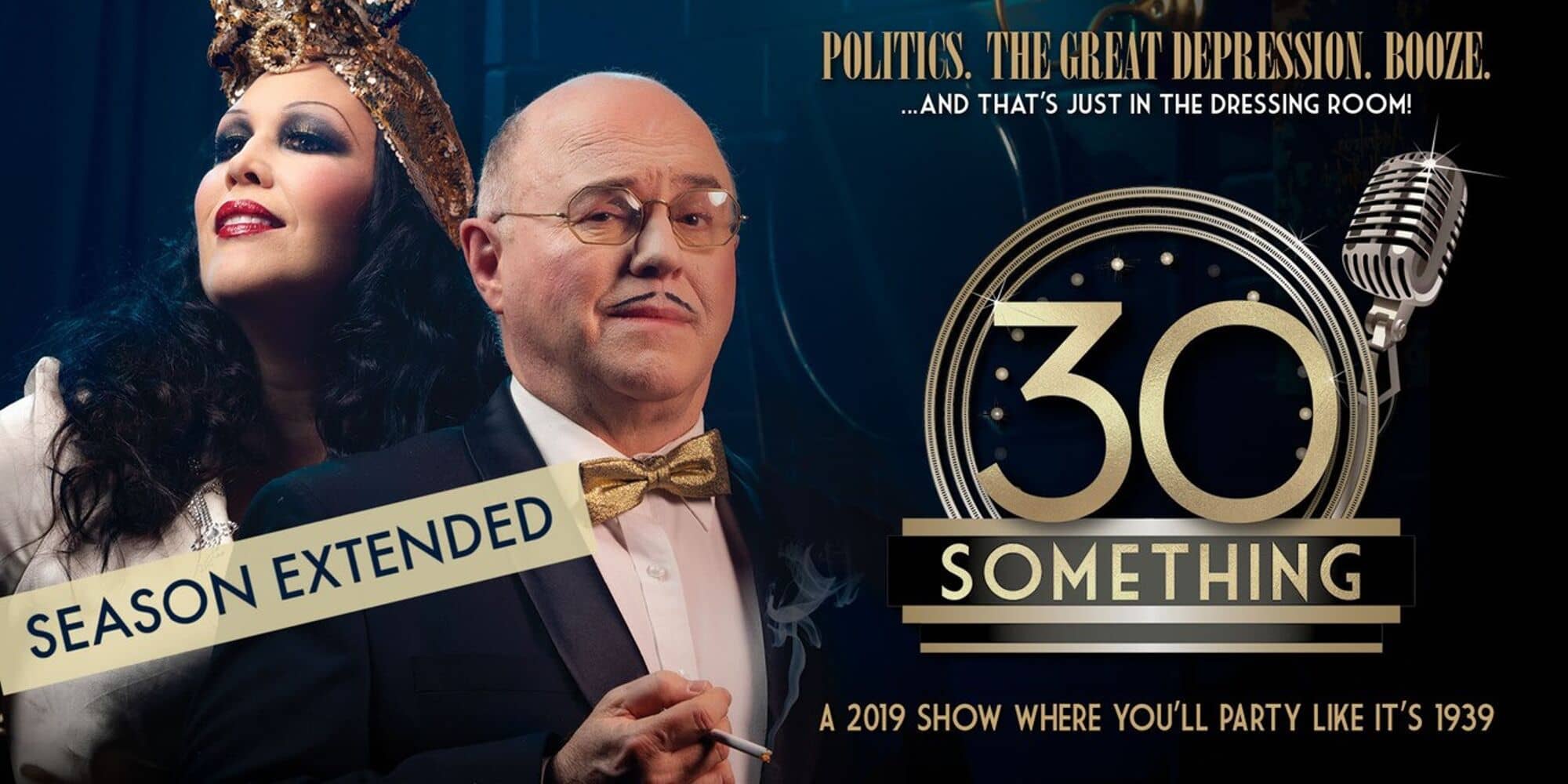 Presented by Tenacious C, Tekule and DTCM in association with Hayes Theatre Co
EXTRA SHOW ADDED DUE TO POPULAR DEMAND!
Blow your wig, top up your giggle juice and get set for a 2019 show where you'll party like it's 1939.
Caught somewhere between Casablanca and The Cotton Club, step back in time to a very dramatic era. Politics, great depression, booze…and that's just in the dressing room!
Join award-winning Maestro of mischief Phil Scott and powerhouse canary Catherine Alcorn for a thrilling joyride back to their 18 karat lounge act where you'll soon see she's 30 something and he's…not.