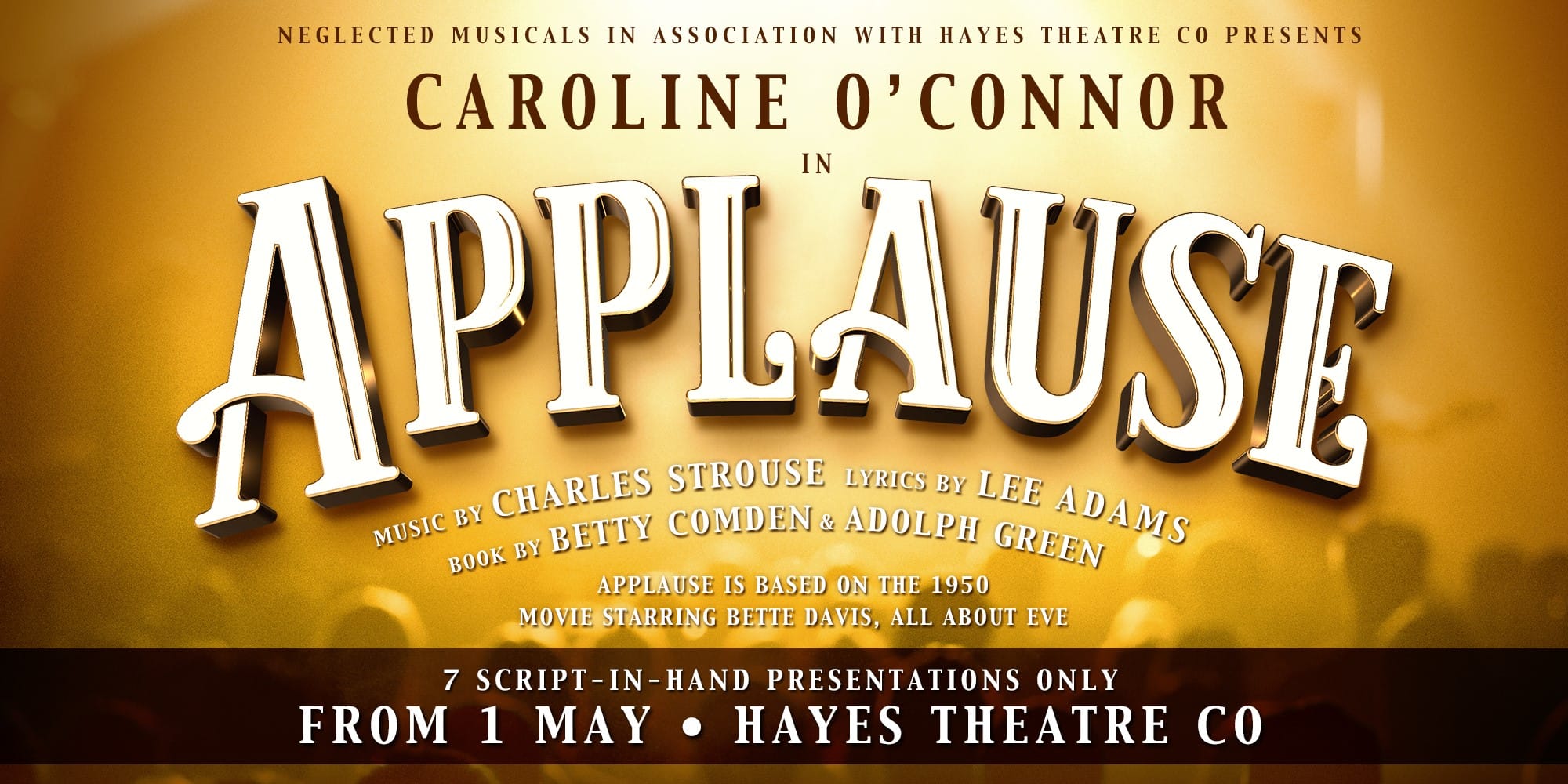 Neglected Musicals in association with Hayes Theatre Co
Presents Caroline O'Connor in APPLAUSE
Based on the film All About Eve Starring Bette Davis and the original story by Mary Orr
Original production directed and choreographed by Ron Field
Originally produced by Joseph Kipness and Laurence Kasha
Director and Choreographer Cameron Mitchell
Musical Director Luke Byrne
Producer Michelle Guthrie
Design Elements Jaqui Hudson
Production Assisstant/Stage Manager Lauren Tulloh
The musical opened on Broadway on March 30, 1970, and ran for 896 performances. It won the Tony Award for Best Musical, and Lauren Bacall won the Tony for Best Actress in a Musical.
Starring Stefanie Caccamo as Eve Harrington
with Michelle Barr, Emily Cascarino, Xander Elli, Chaska Halliday, Glen Hogstrom, Scott Irwin, Luke Joslin, Matt Lee, Katrina Retallick and Zac Webster.
*cast subject to change without notification