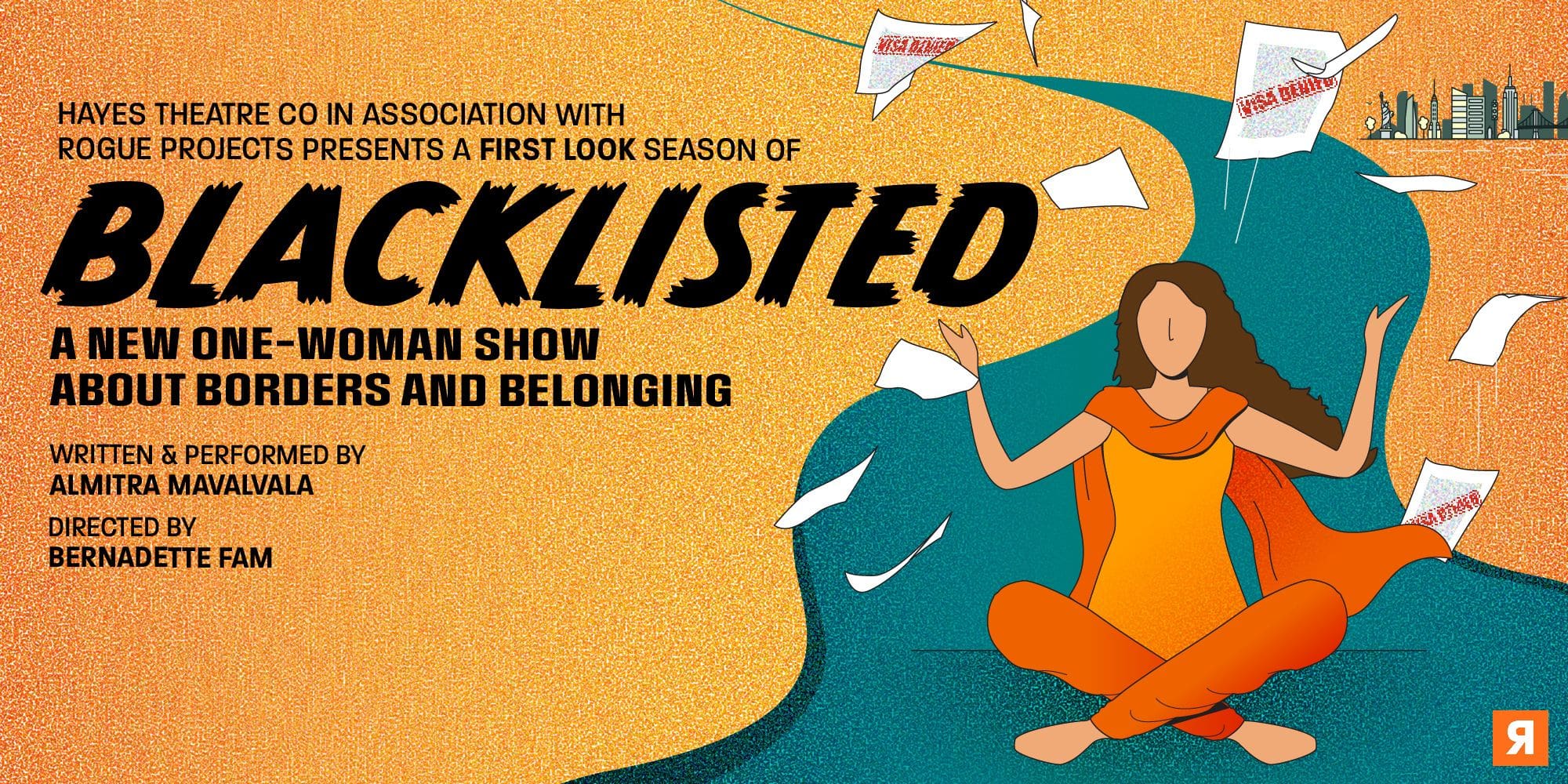 Written by Almitra Mavalvala
---
"You cannot hold anything I say against me. I have legally obtained a visa for your country and haven't been blacklisted…yet."
Immigration sucks.
When Almitra was 19 she made a deal with her Ma. She needed to leave Pakistan to have a better future. The two things stopping her? Her unique passport… and bloody Canada.
With original music and lyrics written and performed by Almitra Mavalvala, Musical Direction by Tim Cunniffe, with Direction and Dramaturgy by Bernadette Fam, Blacklisted is a searing and cheeky new cabaret about immigration, racial profiling, and the journey home.
Backed by an intimate live band including sitar player Sarita McHarg, join Almitra on a musical voyage from the rooftops of Karachi to the soft sands of Coogee during a true-life hour of compelling storytelling.
---
CAST & CREATIVES
Writer Almitra Mavalvala
Director Bernadette Fam
Musical Director Tim Cunniffe
Directing Intern Ayah Darwich
Set & Costume Designer Rita Naidu
Production Manager Lucia Haddad
Producers Erica Lovell and Talia Meyerowitz-Katz
Stage Manager Erin Franks
Vocal Consultant Peter Rutherford
Vocal Coach Erica Lovell
Co-Composors Seb Weir, Connor Barrat, Andre Sauzier, Charlie Owen
Starring Almitra Mavalvala
Sitar Sarita McHarg
Cello Kayla Flax
Piano Tim Cunniffe
---
PRICES
Wednesday & Thursday Evenings
Full Price $55 | Concession $49 | Group 8+ $49
Friday & Saturday Evenings
Full Price $57 | Concession $51 | Group 8+ $51
*Concession prices apply to Seniors, Pensioners, Students and MEAA members.
---
ACCESSIBILITY
Wheelchair Seating
A limited number of accessible seats are available in the front row of the theatre (A13-A15). These, as well as Companion seats, can be purchased through the 'Book Now' link.
Please contact the box office on (02) 8065 7337 if you have any questions regarding our accessibility.