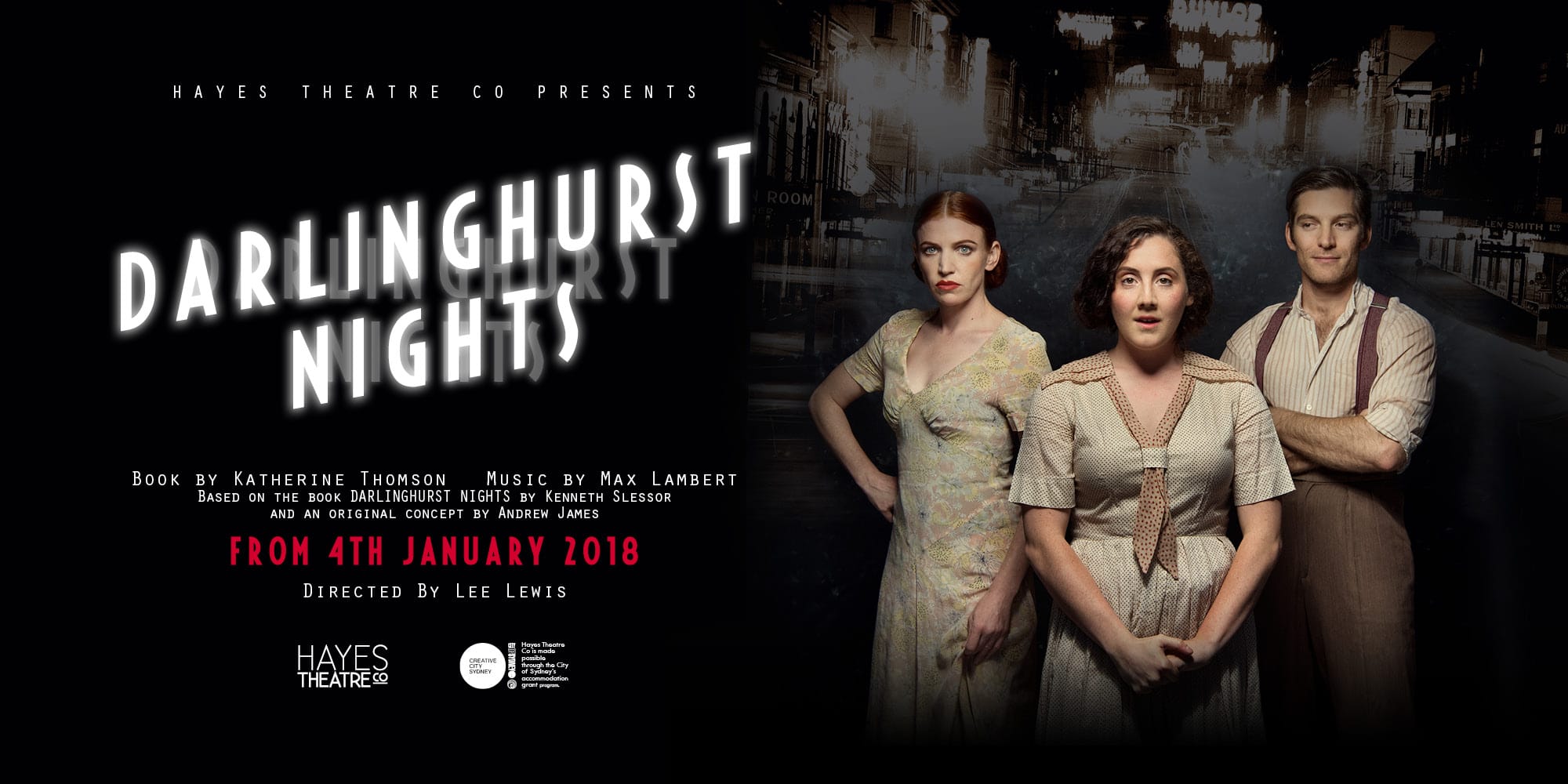 Presented by Hayes Theatre Co
Directed by Lee Lewis
Musical Director Max Lambert
Choreographer John O'Connell
Production Designer Mason Browne
Lighting Designer Trent Suidgeest
Music Associate Roger Lock
Produced by Richard Carroll
Starring Baylie Carson, Andrew Cutcliffe, Natalie Gamsu, Abe Mitchell, Billie Rose Prichard, Sean O'Shea and Justin Smith
This classic Australian musical takes place on the streets around Hayes Theatre Co itself, and the Hayes celebrates the show's 30th anniversary with a new production from Helpmann Award-winning director Lee Lewis (The Bleeding Tree).
Darlinghurst Nights explores the seductiveness of a life authentically lived, of a world where people can live without fear of intolerance amidst Sydney's most colourful strip. Set during the 1920s and 30s, and inspired by Sydney poet Kenneth Slessor, writer Katherine Thomson (Diving For Pearls) and composer Max Lambert (Miracle City) capture a time when Kings Cross was the only place in Sydney where a person could live anonymously; where bohemian lifestyles were accepted and even encouraged.
The show was first produced by the Sydney Theatre Company in 1988 where it was a phenomenal success, and was revived in 2000 for the Olympic Arts Festival at Sydney Opera House.
At another moment of existential upheaval for Kings Cross, Darlinghurst Nights take us back 80 years to a world we recognise, but are in danger of losing.
Content warning: This production contains theatrical haze, depictions of drug use, mild violence and adult themes including suicide. If you have any concerns please contact us.