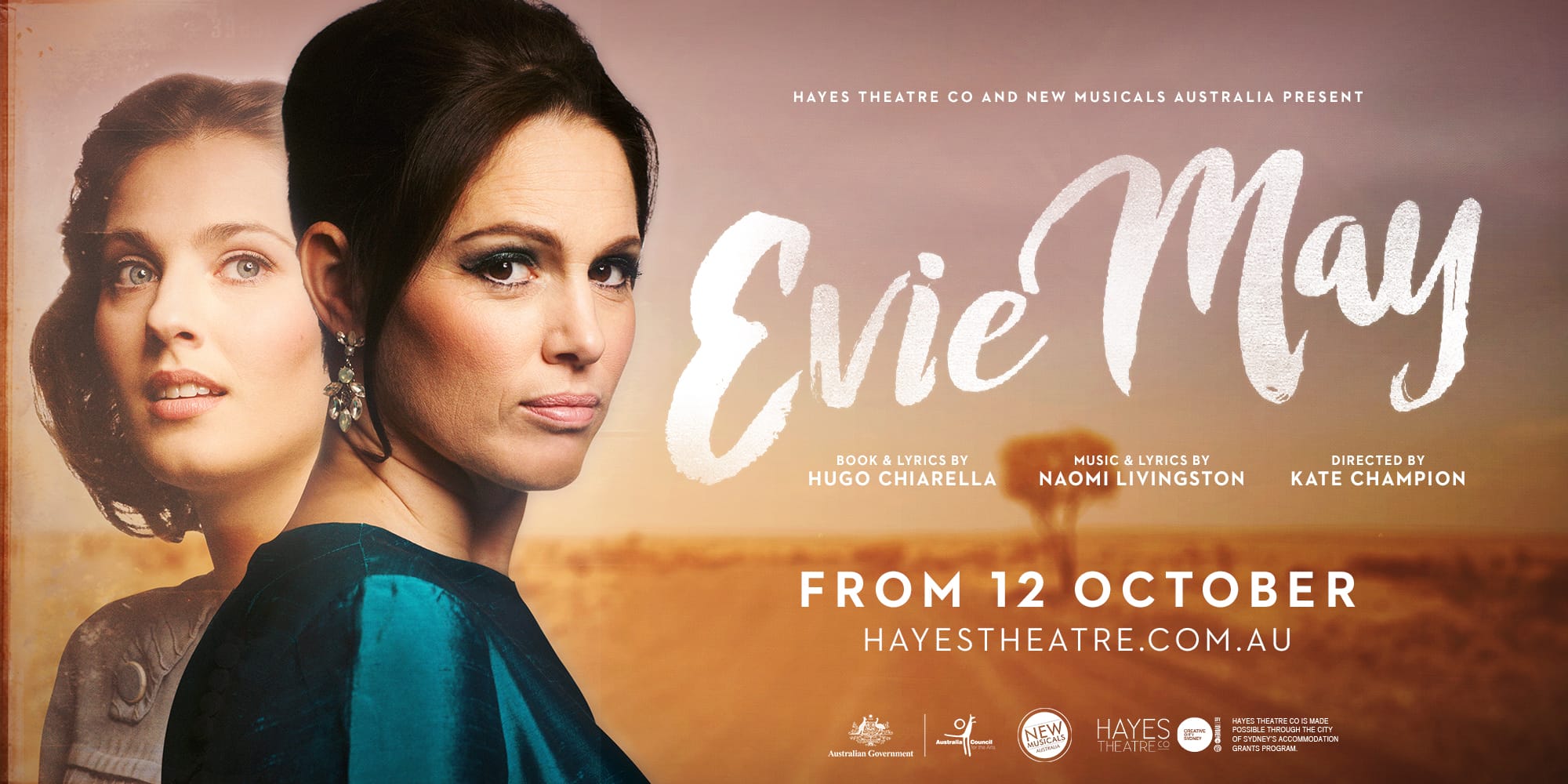 Presented by Hayes Theatre Co and New Musicals Australia
This new Australian musical has been developed through the New Musicals Australia program.
Director Kate Champion
Musical Director Steven Kreamer
Musical Supervisor Max Lambert
Designer Anna Gardiner
Lighting Designer Sian James-Holland
Sound Designer Nate Edmondson
Assistant Director Pippa Grandison
Producer Julian Ramundi
Starring Amanda Harrison, Loren Hunter, Keegan Joyce, Tim Draxl, Jo Turner, Bishanyia Vincent
In 1966, on the evening of the last ever Tivoli performance in Sydney, veteran variety star Evie May (Amanda Harrison) recalls the events that lead her from obscurity in regional Western Australia to the bright lights of the Australian variety circuit and the many sacrifices she made to get there.
Forced to run away from home at an early age, Evie spent her whole life trying to escape the pain of her past. As the final curtain comes down on the Tivoli and everything that has come to define her, Evie struggles to find her place in a world that no longer values the very thing she has spent her life pursuing.
EVIE MAY offers a compelling take on memory, motherhood, and the fascinating characters populating Australia's rich theatrical history.
It is so important to recognise and celebrate our rich theatre history and at the workshop  presentation of Evie May A Tivoli Story I was very excited to discover two young writers who were fulfilling that necessity with enthusiastic  dedication. – Nancye Hayes AM
Evie May is a part of the 2011 Postcode Special Ticket Offer
Anyone who lives in the 2011 postcode can obtain unsold tickets for half price to all participating shows at Hayes Theatre Co on Mondays (where applicable), Tuesdays, Wednesdays and Thursdays when purchased in person at the box office, half an hour prior to commencement of the performance with I.D. showing residential address.
Please note: Hayes Theatre Co is the only authorised box office outlet for this production. Tickets purchased via other third-party, non-verified outlets will not be recognised by the venue and admittance will be refused.