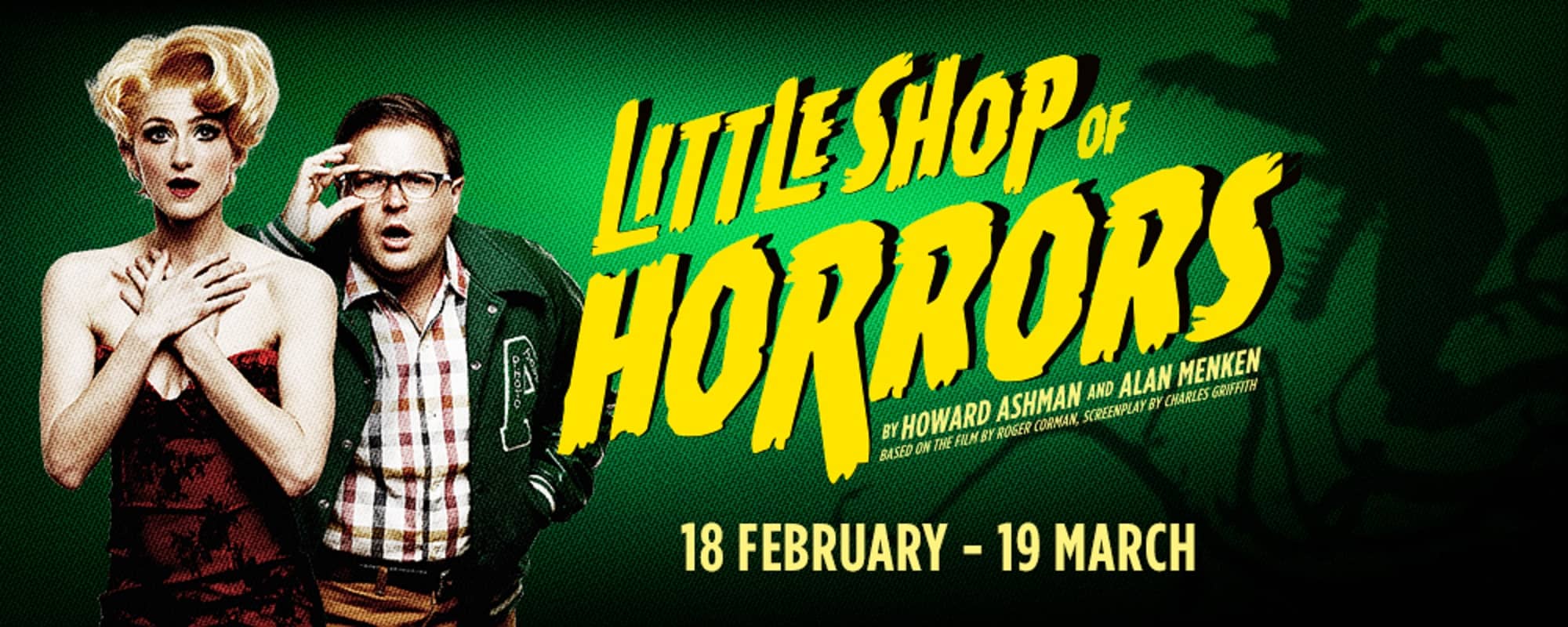 Presented by Luckiest Productions and Tinderbox Productions in association with Hayes Theatre Co
Director Dean Bryant
Choreographer Andrew Hallsworth
Musical Director Andrew Worboys
Set Designer Owen Phillips
Lighting Designer Ross Graham
Costume Designer Tim Chappel
Sound Designer Jeremy Silver
Puppet Design and Construction Erth Visual & Physical Inc
Starring Brent Hill, Esther Hannaford, Scott Johnson, Tyler Coppin, Angelique Cassimatis, Josie Lane, Chloe Zuel, Kuki Tipoki and Dash Kruck
You wouldn't like me when I'm hungry.
A new breed of musical theatre star is sprouting in Skid Row! Join accidental hero Seymour and the gutsy but guileless Audrey as they battle the world's most famous foul-mouthed, smooth-talking, R&B-singing plant – not just for their lives, but for the very future of planet earth!
Little Shop of Horrors stars Brent Hill, Esther Hannaford and Scott Johnson. This landmark production sees Helpmann-winning director Dean Bryant reunite with Sweet Charity producers Luckiest Productions and Tinderbox Productions, while master puppet-makers Erth create a brand new Audrey II for the 21st century.