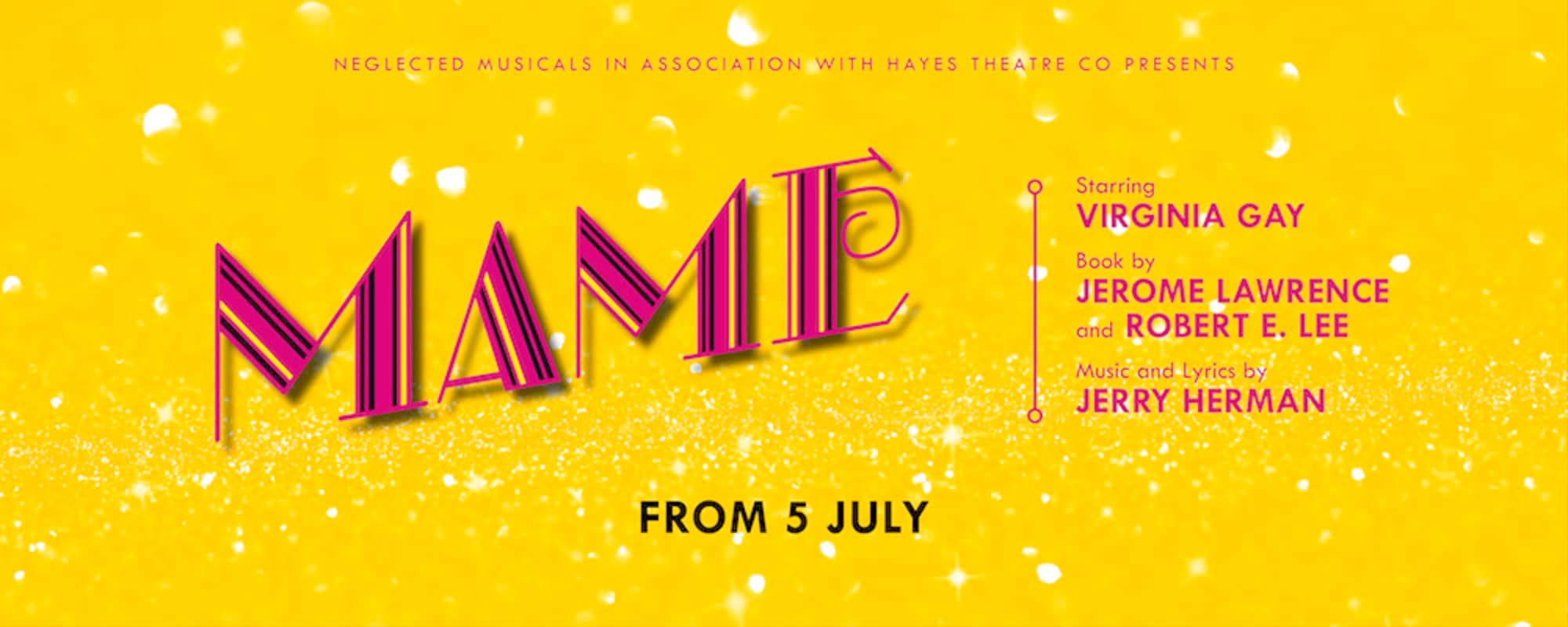 Presented by Neglected Musicals in association with Hayes Theatre Co
Director Richard Carroll
Musical Director Damon Grebert-Wade
Choreographer Cameron Mitchell
Producer Michelle Guthrie
Starring Virginia Gay, Charmaine Bingwa, Laura Bunting, Kaeng Chan, Anthony Gooley, Sheridan Harbridge, Brent Hill, Rob Johnson, Madeleine Jones, Hannah Waterman
Neglected Musicals will present MAME at Hayes Theatre Co from Wednesday 5 July.  Directed by Richard Carroll, this 1966 Broadway hit will be the first time the musical has been performed on a professional stage in Sydney since 1968.  With hit songs My Best Girl, It's Today and MAME the week of presentations will star Virginia Gay as MAME.
Established in 2010, Neglected Musicals presents musical theatre that has never or rarely been seen in Australia.  Presented with scripts in hand, and with piano accompaniment after only a day's rehearsal.
Mame is a musical with the book by Jerome Lawrence and Robert Edwin Lee and music and lyrics by Jerry Herman. Based on the 1955 novel Auntie Mame by Patrick Dennis and a 1956 Broadway play, by Lawrence and Lee, that starred Rosalind Russell. Set in New York City and spanning the Great Depression and World War II, it focuses on eccentric bohemian Mame Dennis, whose famous motto is "Life is a banquet and most poor sons of bitches are starving to death." Her fabulous life with her wealthy friends is interrupted when the young son of her late brother arrives to live with her.
Neglected Musicals is not for profit, where the participants are volunteers.  All proceeds from ticket sales fund the next Neglected Musical.