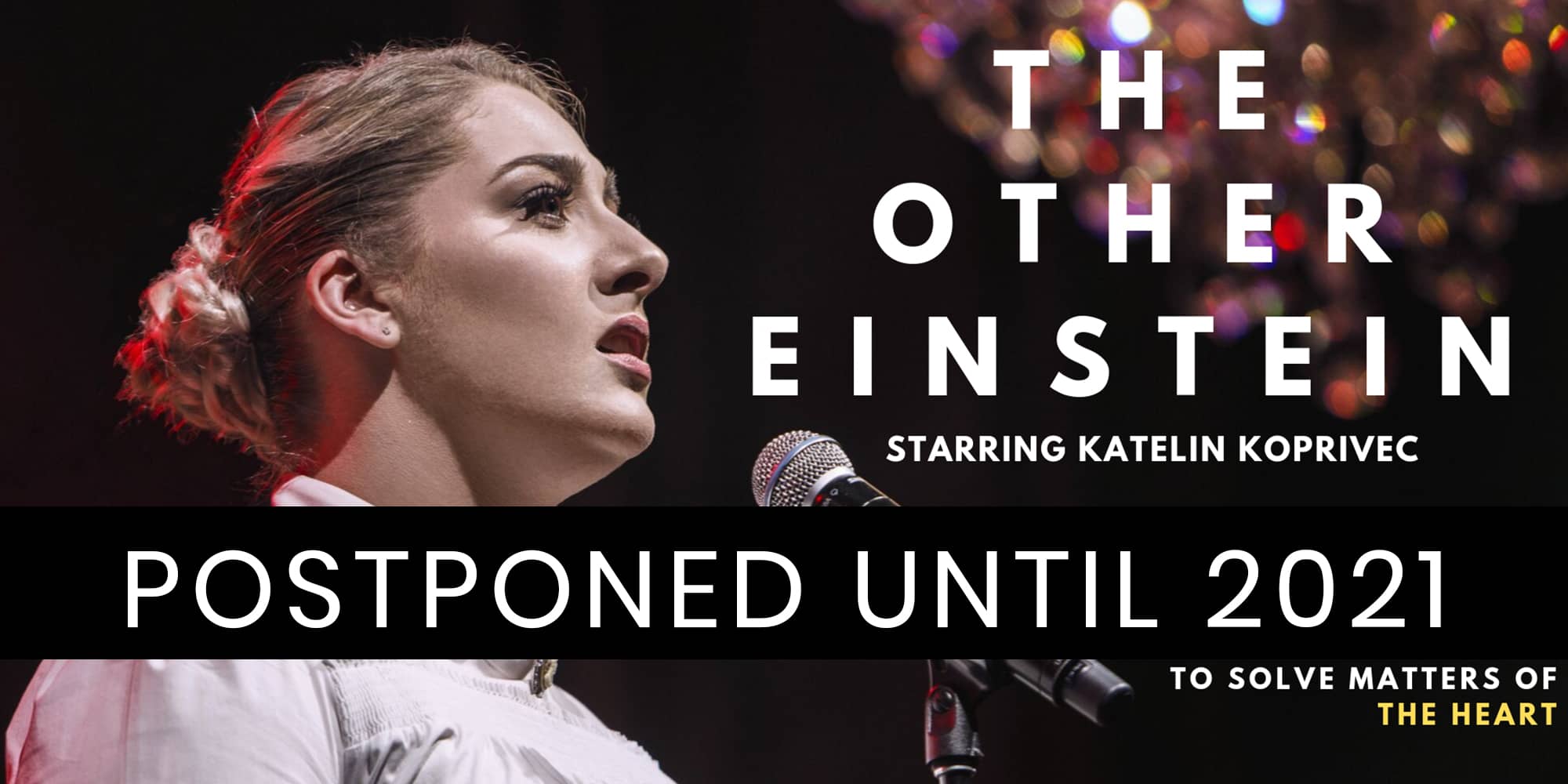 Starring Katelin Koprivec
Supported by Conrad Hamill, Beth Daly, Chris Archer & David Emery
It takes more than a genius to solve matters of the heart.
The Other Einstein reveals a forgotten woman whose light was lost in Einstein's enormous shadow. In 1896, Albert Einstein meets Mileva Marić. They study physics together, fall in love and marry. Einstein goes on to found modern physics. Mileva endures a lost baby girl, a schizophrenic son and Einstein's multiple infidelities.
Through it all, was Mileva just Einstein's wife? Or was she Einstein's uncredited co-author? Through classic show tunes and splashes of pop hits, this dynamic cabaret crashes the old with the new, science with art, as Mileva risks everything for her husband and the Nobel Prize that could tear them apart.