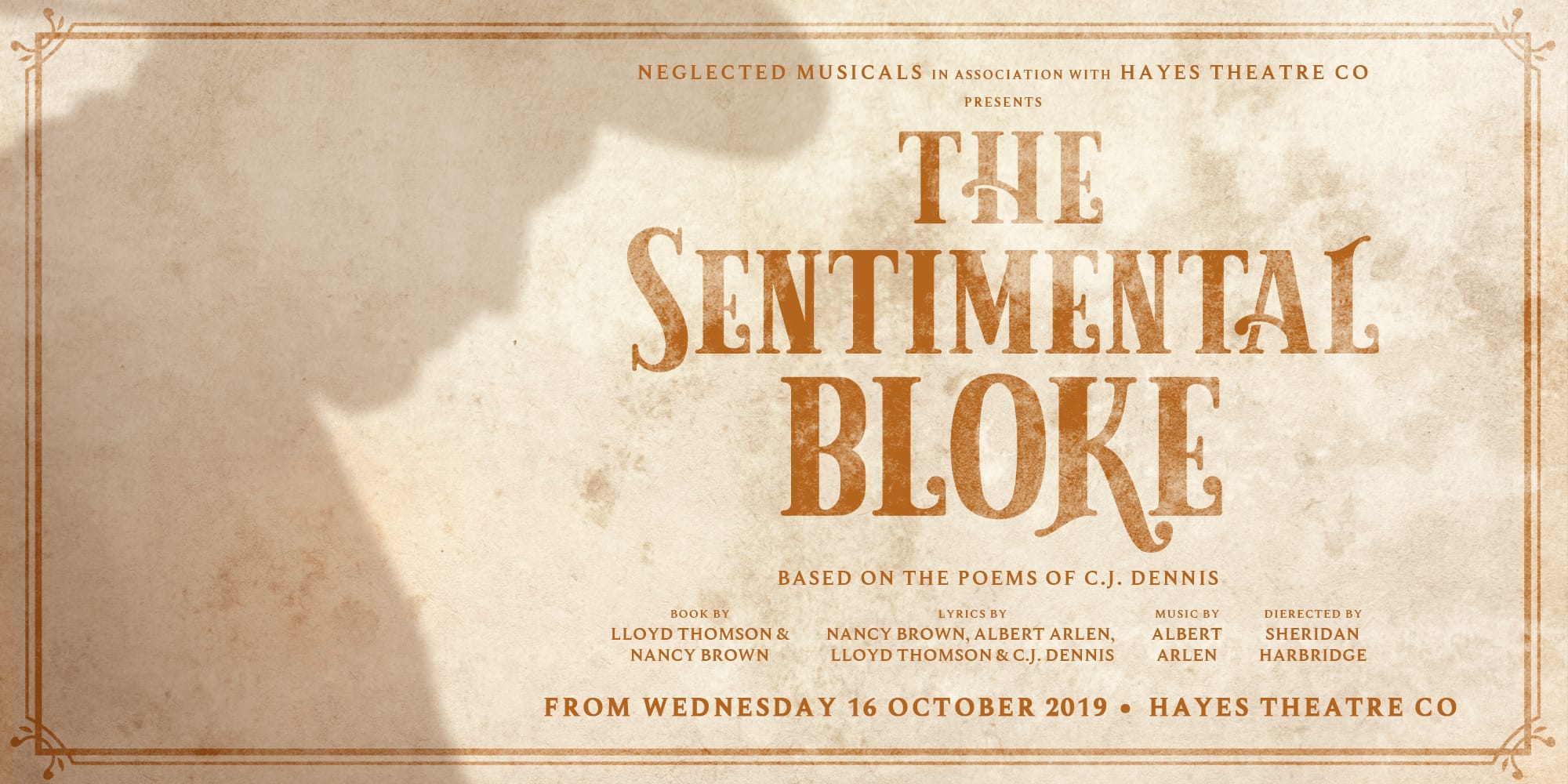 Presented by Neglected Musicals in association with Hayes Theatre Co
Director Sheridan Harbridge
Musical Director Damon Wade
The Sentimental Bloke is a 1961 Australian musical by Albert Arlen, Nancy Brown and Lloyd Thomson based on Songs of a Sentimental Bloke by C.J. Dennis. It is one of the most successful Australian musicals of the 20th century.
NEGLECTED MUSICALS is a theatre initiative dedicated to presenting musical theatre that has never (or rarely) been seen in Australia.
NEGLECTED MUSICALS presents a reading of a chosen show with scripts in hand and with the musical numbers sung through, after only a day's rehearsals
This will be the 20th Neglected Musicals Presentation.
Previous Neglected Musicals presentations; NO WAY TO TREAT A LADY, GIRL CRAZY, SEE SAW, MY FAVORITE YEAR, SHE LOVES ME, NICK AND NORA, ON THE 20TH CENTURY, LUCKY STIFF, VARIATIONS, SUPERMAN, DEAR WORLD, THE GOODBYE GIRL,  BABY The Musical, CALAMITY JANE, MAME, ME & MY GIRL, BIG RIVER, MEET ME IN ST LOUIS and APPLAUSE